Grow your
Digital presence
We create solutions that bring your clients closer
Tecky Notes Web Technologies is a Expert web desgin company in Abu Dhabi, UAE.Our team of young and passionate professionals who help to satisfy all your digital requirements and provided its clientele a new definition in the field of web by delivering aesthetic and classy web solutions. A web development company always want to follow the new digital techniques , And your are at the correct place. Teckynotes is an absolute package for those looking to be distinct from the rest and we ensure you the best services. Within a short span of time since we have stepped into the competitive web industry, we have left our traces through our competencies, methodologies and business ethics.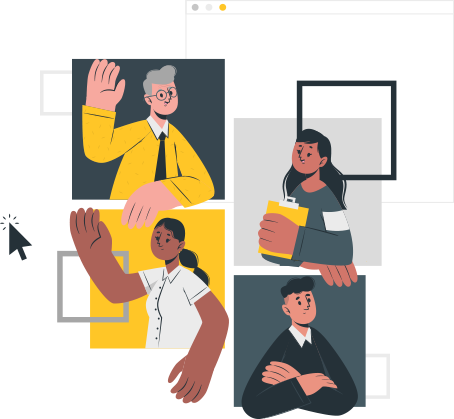 We considers each project as a new challenge, Where most of the companies aim for Customer Satisfaction, we stand apart as we aim for 'Customer Delight'. Through our timely service, smart work, professional designs, and work ethics, we make sure we comfort each client in the most respectable manner.
Teckynotes web technologies has well experience in the web designing industry
To Become the top performer in the global marketplace by providing highly innovative web designing, web development, E-commerce and mobile application development services that will drive our clients business towards growth. Worldwide reputation is our dream and we want to achieve it through our work because we have the firm belief that we will achieve our mission we will as the mission by putting our best efforts together
To Serve our clients to the best by delivering technically sound and affordable business solutions. We believe in designing a solution which is not only attractive but user-friendly too but above all we are dedicated to make sure to keep our solutions error-free and up-to date. We are a full service digital agency. How can we help?